Pinterest is the latest social media platform to introduce a story feature. Pinterest Story pins are also the biggest update allowing users to share inspirations and ideas.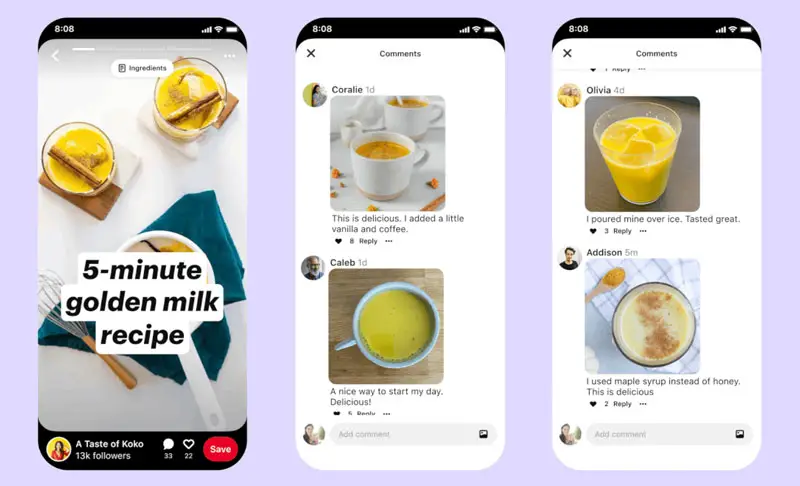 Why Pinterest Story Pins are a big deal?
Story Pins are a new way for creators to share content with their audiences on Pinterest. But why it's such a big deal? Because they are different than other story platforms.
They are long-lasting and can be saved. That means they have more than 24 hours of life and the content can be crawled endlessly.

They can be between 5 and 20 pages long. This allows creators to share full DIY tutorials, step-by-step recipes, workouts, etc.
On mobile, Pinterest's Story Pins look like Instagram stories. They are series of images, video pages with the option of tapping through and interacting with the creator. On desktops, Story Pins are displayed in a clickable carousel format.
Story Pins are not yet available worldwide. Many creators in the US, including business accounts, got early access to Story Pin. If you don't have access, you can submit a request on the Pinterest website or app.
Why should you consider Story Pins in your marketing?
Pinterest Story Pins are an amazing feature allowing marketers to keep their audience engaged. Thanks to their extended life, you can boost your content to the top of your Pinterest home feed and build connections with your followers.
Then, creators can add multiple links, increasing your chance to drive more traffic to your website.
Finally, there is a comments section where users can react to your stories and you can engage with them.
In order to take full advantage of stories and create appealing content, your content should be categorized as "How To", "Meet …" or "Tips For…Like that, your pins will have a greater impact and will be easier to link to your website. So don't forget to add links to your story such as location tags, topic tags, and keywords to drive your followers where you want them to go. There are many other best practices to consider when you create a story on Pinterest. You can find more good advices here:https://medium.com/@elle.linton/introducing-story-pins-from-pinterest-keep-it-simpelle-2e9b4258d406
In short, stories pins work like a secret weapon for pushing your audience to enjoy more content. It's a fun and easy way to share your work, showcase creative ideas, or promote a product. Stories can be an amazing tool to grow your audience and your number of followers.